Become a Member
Members must be a manufacturer or sole distributor of an electronic product currently designated under a regulated environmental stewardship program in Canada.
Our EPSC mandate, membership criteria, rules and levels can all be found in our Membership Package. New EPSC members must be approved by the Board.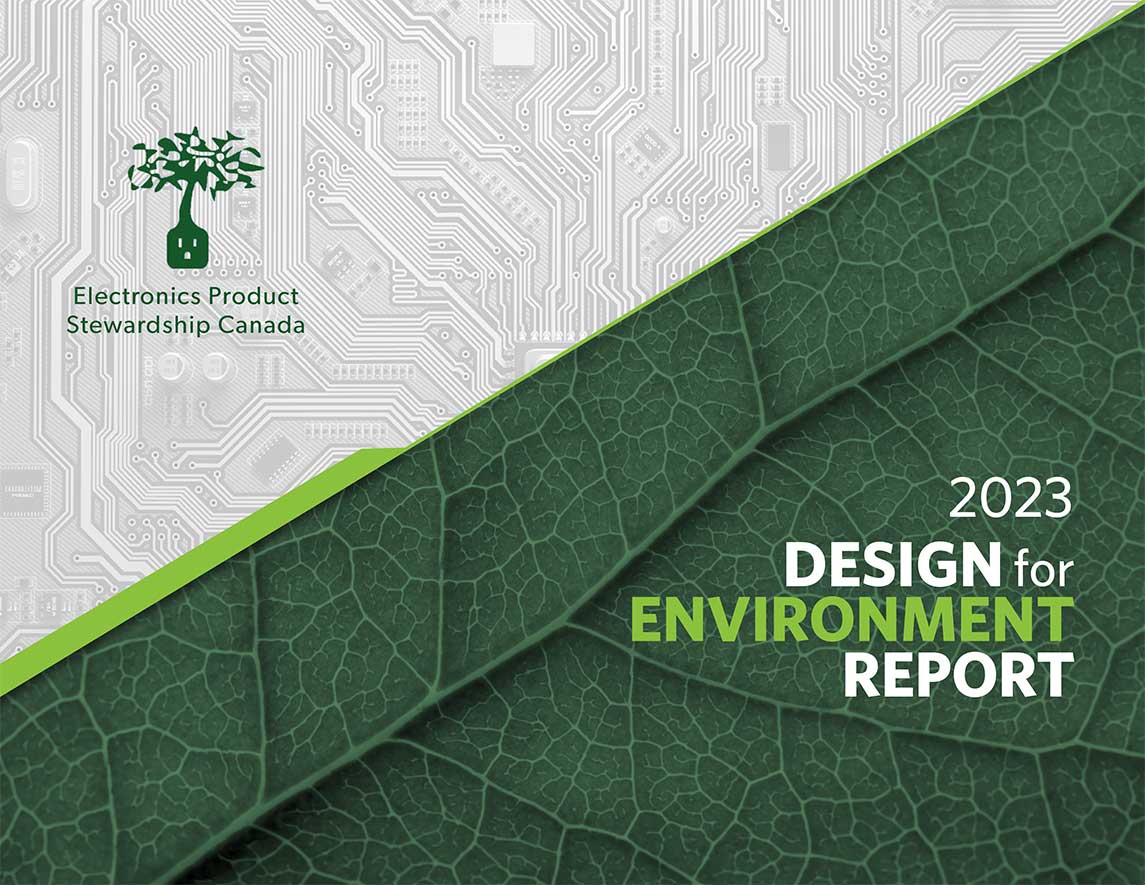 2023 Design for Environment Report
Designing with less material, eliminating chemicals of concern, improving energy efficiency and providing consumers with increased functionality, is having a very positive impact on our environment and resource use. Find out more by reading our Design for Environment Report.
EPSC represents the interests of electronics manufacturers for innovation in enhanced end of life solutions for electronics products in Canada.
EPSC enables responsible and efficient sustainability related regulatory environment.